The Challenge starts at the base of the Coquitlam Crunch at the Scott Creek Community Gardens and the full loop (up and down) of the Crunch trail is approximately 4.4km, taking the average person (walking) anywhere from 1 to 1.5 hours. The Coquitlam Crunch Diversity Challenge offers something for everyone whether you are a hardcore athlete, or you just want to get out in nature and exercise alone or with your family or friends.  All ages and abilities are welcome.
STAIR MASTER
The Stair Master challenges athletes to see who is the fastest running up the 437 stairs of the Crunch
THE 8KM RUN
Are you ready to conquer the new exhilarating 8km run? Runners of all skill levels can come together and test their endurance and embrace the spirit of healthy competition.
MAKE IT OR BREAK IT
The Make It or Break It category challenges athletes to see how many times they can go up and down the full length of the Crunch within 4-hours;
RECREATIONAL
The Recreational category simply encourages everyone to come out and support the community, get some exercise, enjoy the day and try to complete the Coquitlam Crunch at least once or even twice in 2 hours. You have the option to be time-chipped so you can see how you did.
AWARDS/AGE GROUPS (Stair Master and Make It or Break it): Gold, silver and bronze medals in four categories (male/female)15 and under; 16- 35 years; 36-64 years; and 65 or over will be presented before 9 a.m.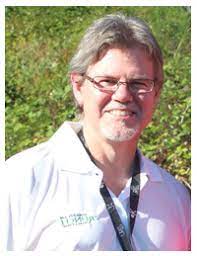 The Coquitlam Crunch Challenge: Embracing Diversity

On August 29, 2010 starting at 6 am, Coquitlam resident and Safe Harbour co-ordinator Alexander Bell began to climb up and down the popular hiking trail, the Coquitlam Crunch, as many times as he could in one day, after teaming up with the Coquitlam Foundation to launch a Diversity Initiative Fund for Coquitlam. Bell's goal was to raise $10,000 over five years so that the fund would begin to generate enough interest to start distributing annual grants within the Tri-Cities. That goal was achieved in 2015.
"My vision for the future is to have people representing every diversity group to join me in the Coquitlam Crunch 'Diversity' Challenge."
To date, over $20,000 has been raised for the Community Diversity Fund (held and administered by the Coquitlam Foundation) which provides grants to Tri-Cities' individuals, non-profit organizations, or community groups initiating actions, programs or education aimed at improving integration and participation by diversity groups, identified by the community as being socially or financially marginalized.  The fund now generates a yearly diversity grant of approximately $800.