The Recreational
Category
Start Time: 10:00am
Finish Time: 1:00pm
Goal: Come out, get some exercise and enjoy the day. Try to complete the Coquitlam Crunch at least once or even twice in four hours. For families and others who would like to support the event and/or pursue their own personal best. This event is perfect for community groups or for the whole family and offers a great work out in a fun, light-hearted atmosphere. We are pet-friendly! Dogs on leashes are welcome.
Registration Fee: 
Until June 7th at midnight: $25 / $10 Youth
Donations Welcomed: You will be providing additional support to the the Community 'Diversity' Fund housed with the Coquitlam Foundation. Everyone is welcome to participate and any donation amount will be accepted.
The Recreational is for anyone, even the family pet! Walk the gravel, stairs, and paved trail up to the top and back!
(Photo: Joep Olthuis)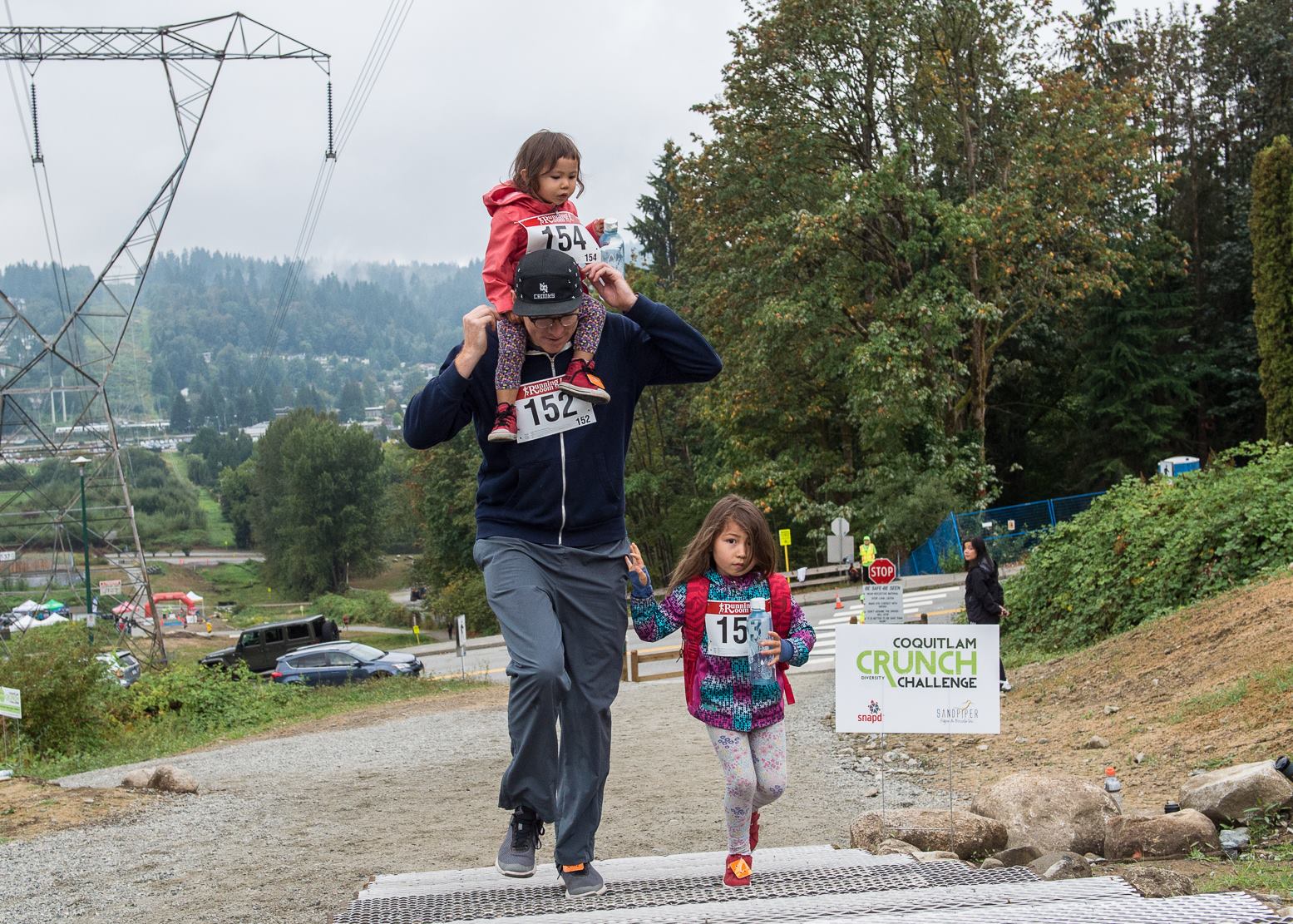 Thank You To Our Partners