The Make It or Break It
(4 Hour Challenge)
Start time: 9:00am
Finish time: 1:00pm
Goal: Walk/run up and down the 4.5 km loop of the Coquitlam Crunch as many times possible in a 4-hour period and try to make the event goal of completing 4 round trips. Please note, the route will remain as in previous years, using the older, west stairs (437 steps).
This can be challenging. If you choose this option, you should be in good physical condition. Anyone attempting this category should be prepared to run or walk in heat, sun or rain. It is recommended that you bring a hat, sunscreen, and an extra change of clothing as clothes can chafe your skin when wet. Water is provided.
Gold, silver and bronze medals will be presented in four categories (male/female) 15 and under; 16- 35 years; 36-64 years; and 65 or over after 1:00 p.m.
Half-Lap Rule: As this event has grown more competitive over the years, we've added the half-lap rule, which means, that IF a competitor can make it back up to the top race mat and clocks in there before the 1 p.m. finish time, it will count as an added half-lap. This could determine the winner, so please factor this rule in.
Registration Fee: 
Until June 7th at midnight: $40 / $10 Youth
Donations Welcomed: You will be providing additional support to the the Community 'Diversity' Fund housed with the Coquitlam Foundation. Everyone is welcome to participate and any donation amount will be accepted.
2023 Event:
Congratulations to all our competitors!
We hope to see you again next year!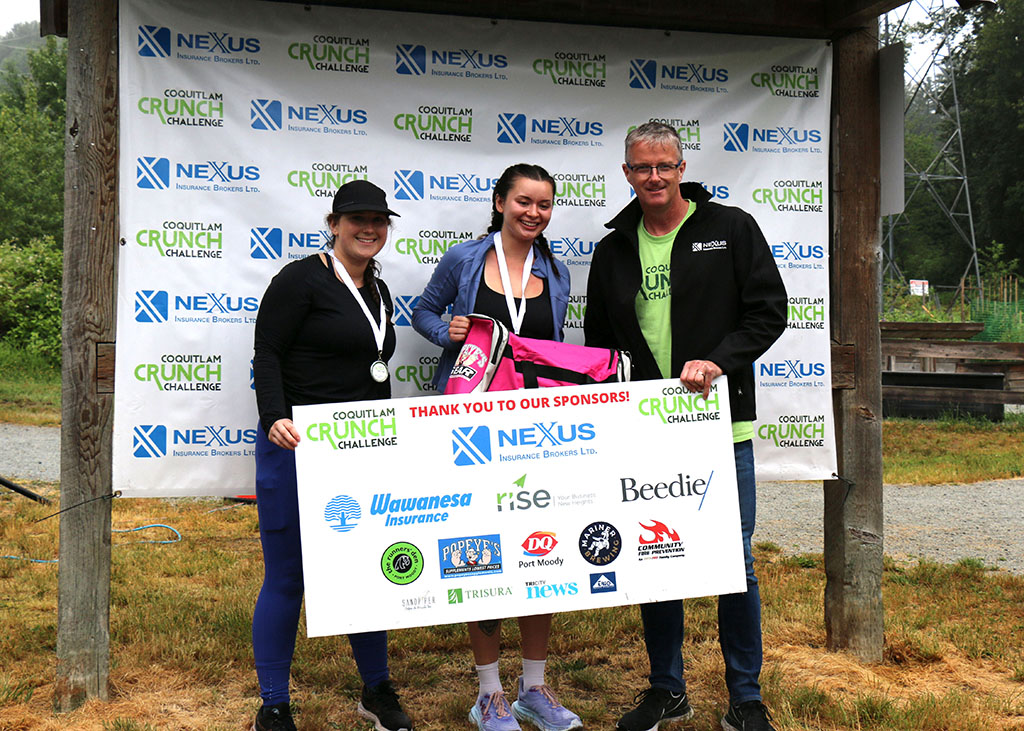 Top Females
Kyra Danielson, Sylvie Bridgman
Mariana Ruiz Esparza (not shown)
Age 16 – 35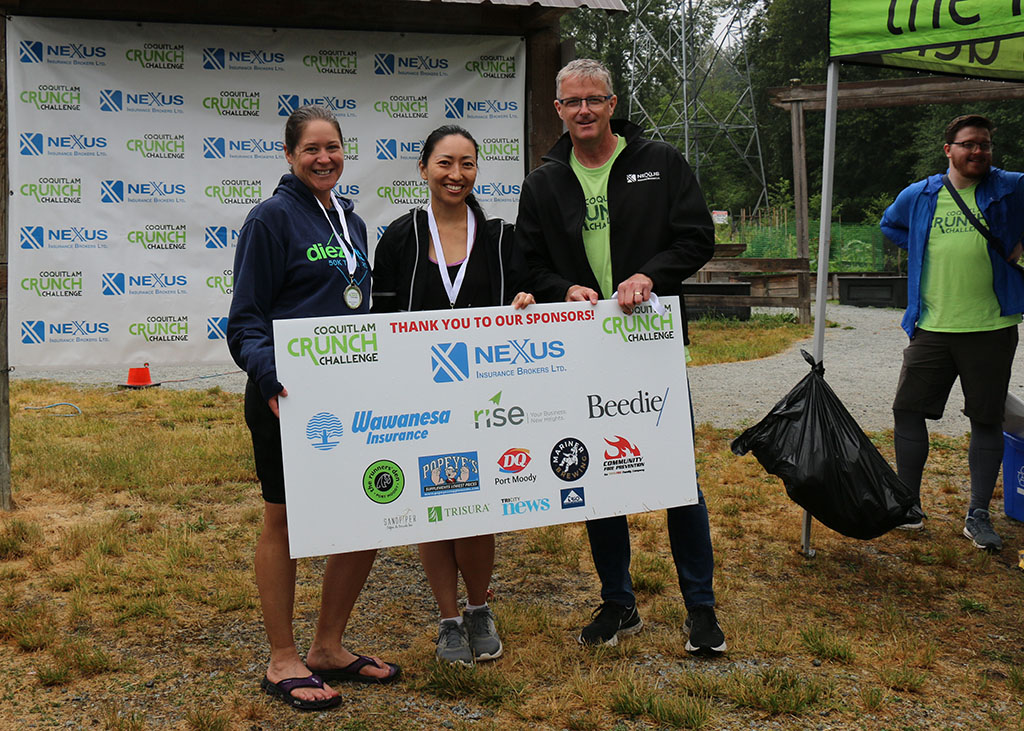 Top Females
Vanessa Woznow (not shown),
Rachelle Skoronski, Gina Chong
Age – 36 – 64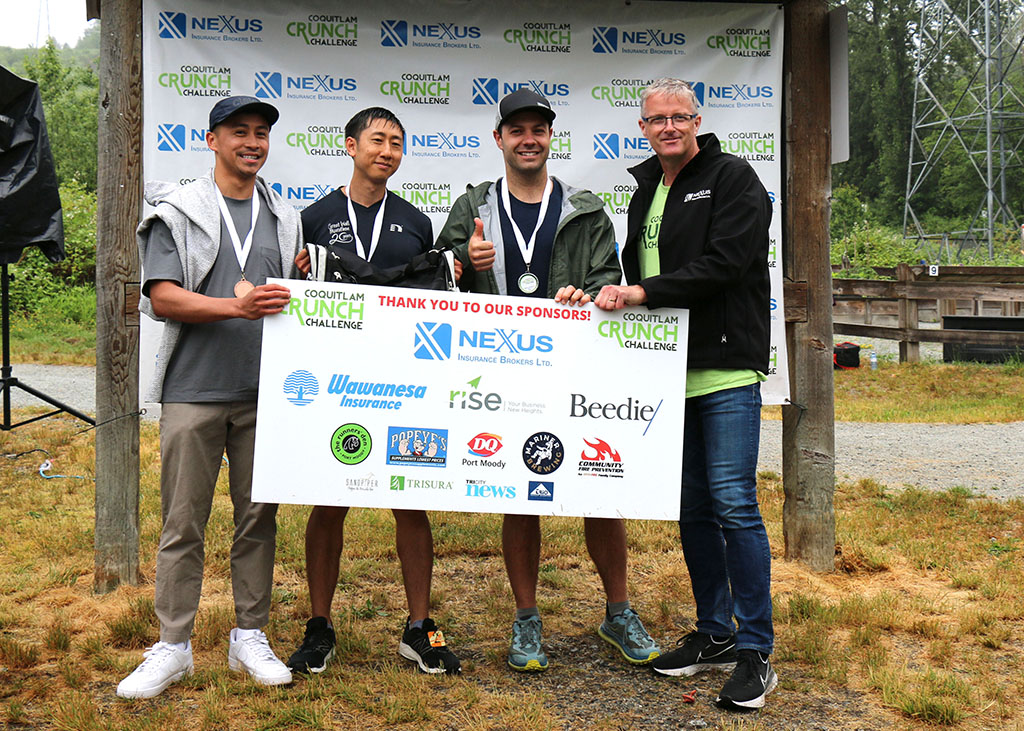 Top Males
Nick Yuen, Alex Wingert, Jullian Espino
Age 16 – 35
Top Males
Douglas Race, Barry Dinn, Cheoljoo Lee
Age 36 – 64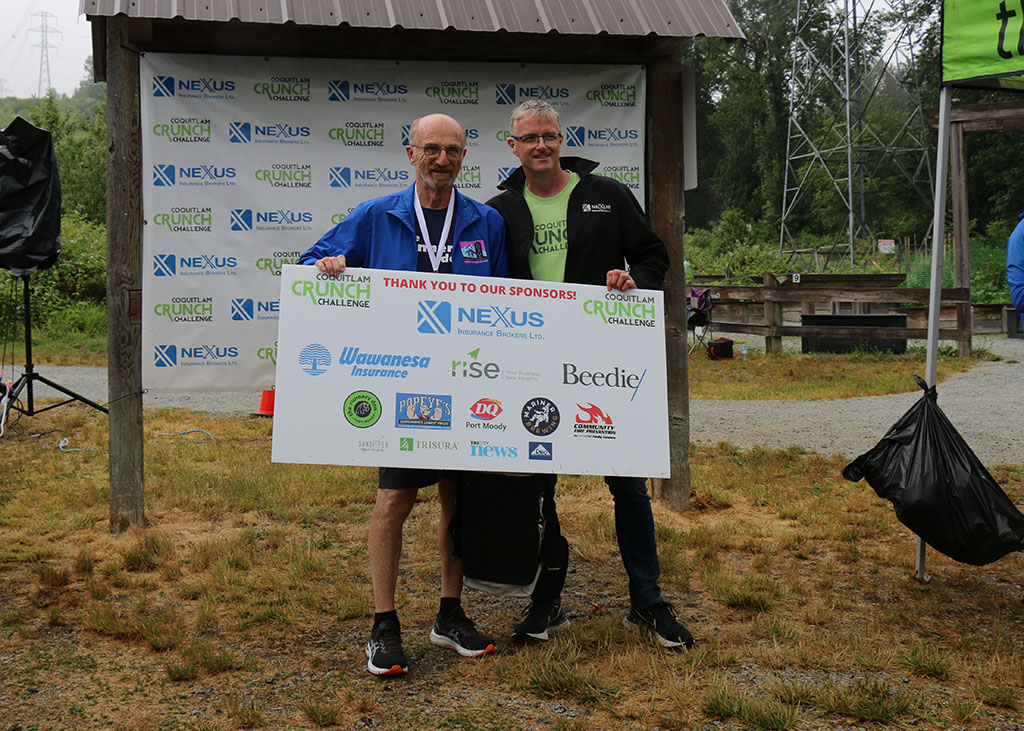 Top Male
Don Prince
Age 65+
Thank You To Our Partners